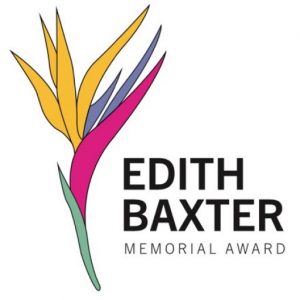 Launched in 2021, the Edith Baxter Memorial Award recognizes an outstanding community leader who uses their influence to elevate Destination Jamaica within Canada. The award is presented on a biennial basis and is administered by the Jamaica Tourist Board and the Baxter family.
As co-founder of Baxter Media and editor-in-chief of Canada's most influential travel trade publication, Canadian Travel Press, Edith Baxter was a powerful voice within the Canadian travel industry for more than five decades. A passionate advocate for Destination Jamaica, Mrs. Baxter was awarded the Order of Distinction by the Government of Jamaica in 2009 in recognition of her contributions to the tourism industry.
Throughout her career, Mrs. Baxter played an important role in supporting and spotlighting Jamaica's tourism product within the Canadian market and this memorial award honours both her legacy and her special connection to the island.
The Edith Baxter Memorial Award recognizes individuals who have made a substantial contribution towards the positive advancement of Jamaica's tourism industry and/or Jamaican culture within Canada. Individuals working in the fields of tourism and hospitality, music, arts and culture, community activism, education, healthcare, athletics, communications and technology, and public service will be considered for the award.
ELIGIBILITY
The Edith Baxter Memorial Award is open to individuals only. Groups, companies and organizations will not be eligible for consideration.
Nominees must be Canadian citizens or permanent residents, aged 18 or older.
Individuals can apply for the award themselves or nominate someone else for consideration.
Individuals who are directly employed by the Jamaica Tourist Board will not be eligible for the Edith Baxter Memorial Award.
ENTRY DEADLINE
Nominations for the 2021 Edith Baxter Memorial Award must be completed and submitted using the entry form below by 11:59 p.m. EST on June 25, 2021. Entries will be received and reviewed by the Edith Baxter Memorial Award judging panel.
For more information about the Edith Baxter Memorial Award, please contact awards@visitjamaica.com.
A shortlist of five award nominees will be announced in August 2021. Each of the finalists will receive a prize certificate in honour of their nomination and will be recognized during the inaugural Edith Baxter Memorial Award presentation ceremony in September 2021.The final winner will be presented with a grand prize all-inclusive trip for two to Jamaica to be redeemed within one year of the award date.
The winner and a guest will enjoy a five-night Luxury Included® Vacation in Jamaica courtesy of Sandals Resorts with round-trip airfare to the destination provided by Air Canada Vacations.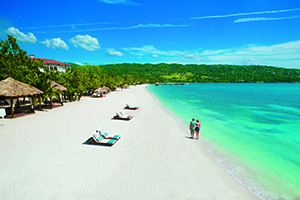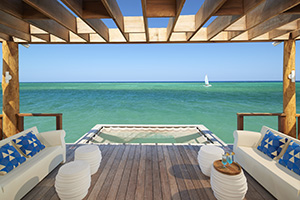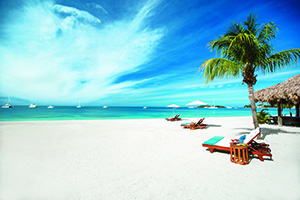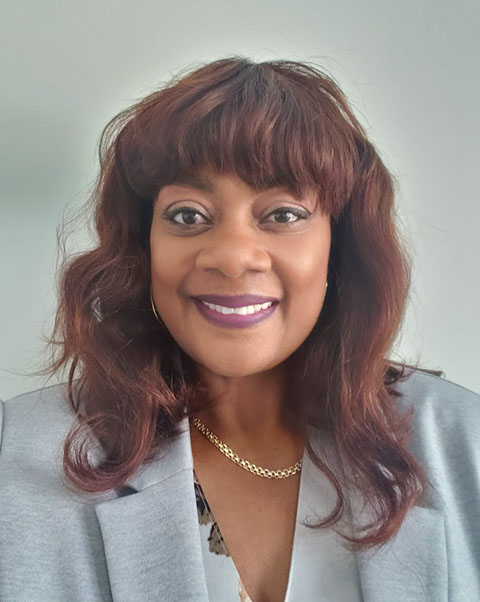 Angella Bennett
Regional Director, Canada, JTB
With almost 30 years of travel industry experience, Angella Bennett brings an impressive level of knowledge and passion to her role as Regional Director of Tourism for Canada at the Jamaica Tourist Board (JTB). Leading the tourism board's national sales team, she works closely with industry partners and travel agents across the country to build relationships, provide educational resources on the destination, and drive year-round tourism to Jamaica. Originally from Montego Bay, Bennett has worked in hospitality sales and marketing positions across the globe in several international markets, the U.S., Europe, Latin America and her native Jamaica. Prior to joining the JTB, Bennett previously served as Director of Sales at RIU Hotels & Resorts, Jamaica overseeing sales and revenue management activities for 2,500 rooms across five resorts. During her 13-year tenure with the organization, she successfully opened five of the six RIU Hotels in Jamaica and most recently launched the opening of the Melia Braco Village hotel in Trelawny.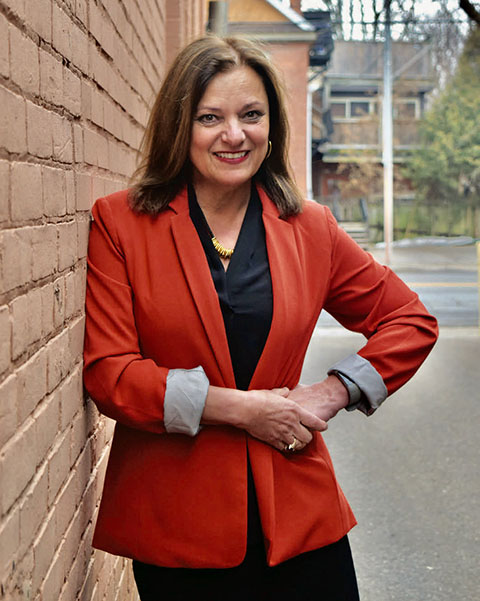 Wendy McClung
Executive VP, Baxter Media
Wendy leads Baxter Media, Canada's foremost travel industry media source with its long-standing print and digital publications, Canadian Travel Press, Travel Courier and OFFSHORE Travel Magazine. She has been captivated by the world of travel from a young age, touring the world with her parents, co-creators of Baxter Media. However, it was her mother who introduced her to the island of Jamaica, a special place that she has returned to for business and leisure countless times in her life. After graduating from Trent University, she began her career as a flight attendant for Transair where she learned the value of customer service. Concurrently, she joined the family business, combining her passions for the travel industry, family, publishing, and business into a successful career. With her dedicated team, she has spent decades building Baxter Media into the most trusted source of travel news and information in Canada today with a commitment to serving the travel agent community and outbound destinations such as Jamaica.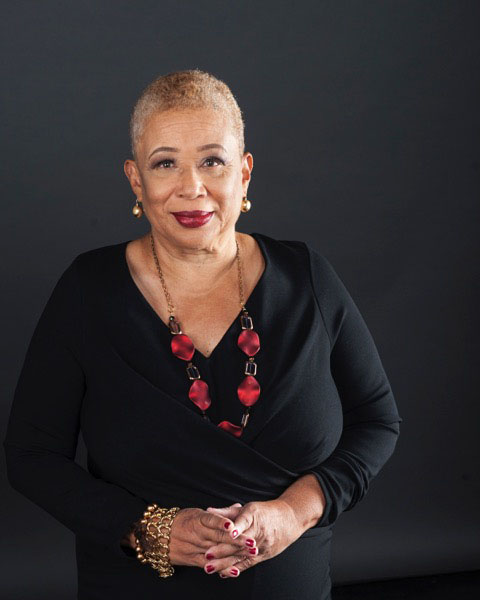 Sandra Whiting
Storyteller and event host
A prominent storyteller and event host, Sandra Whiting has been working in Toronto's African Canadian community for many years. As a well-known M.C and speaker, she has been featured on radio and television, spoken at hundreds of schools to thousands of children, and has shared her tales at libraries, community events and prisons. Whiting previously served as President and Board Member for The Black Business & Professional Association and is now the Vice President of Culchaworks Arts Collective in Toronto. As part of her ongoing volunteer work, Whiting Chaired the Jamaican Canadian Association's Walk Good Walkathon, Chaired the Women of Distinction Awards at the YWCA, and was Past President of PACE Canada, an organization supporting Early Childhood Education projects in Jamaica and Canada. Her numerous awards and accolades include the Harry Jerome Award for Community Leadership, the JCA Community Award, Pace Canada Pacesetter Award, and The OBHS Rose Fortune Award.